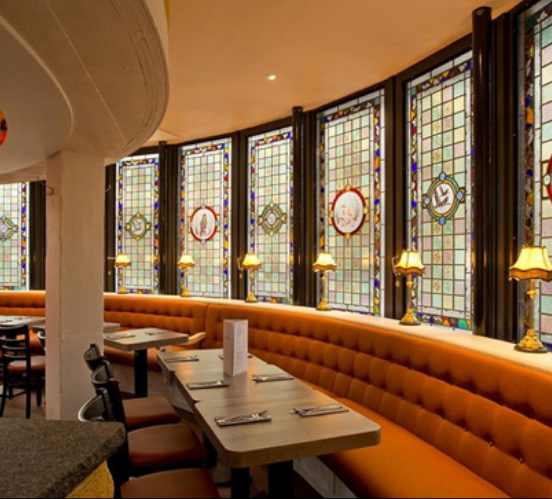 At Glass Design Global we specialise in the bespoke manufacturing of an extensive range of interior and exterior items for the commercial and private sector world wide. Our Products include Stained Glass, Hand painted and Kiln fired Stained Glass, Leaded Windows, Church Window Restoration, Private house window restoration. Etched Glass for windows, doors and screens. Mirrors, Distressed Mirrors, Antique Mirrors, Gold, Silver, Copper, Plaster Frames and moulds.
Drinks Mirrors, Whiskey Mirrors, Guinness Mirrors, Pub Mirrors and Tinted Colour Mirrors. Signs, internal and external Signs, Gold leaf 3D letters, Built up Letters, Halo back lit Letters. Outdoor Clocks and internal clocks bespoke made. Wallpaper, bespoke printed wallpaper to order. Night Club features and Lighting.
Over the previous thirty years we here at Glass Design Global have built our reputation on exceptional customer service, the work and dedication of our experienced team has ensured our clients needs are always met.
All images of project work shown on this website have been designed, made or conserved by Glass Design Global.
READ MORE